Spelling List #9.
correspond
arrangement
illegible
assortment
irregular
illiterate
attempt
accustomed
immature
irresponsible
arrest
illogical
irreparable
immeasurable
irresistible
accompany
immobilizes
irreplaceable
assignment
illegal
account
assure
immigrant
irrational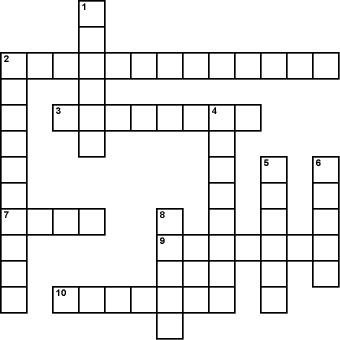 Across
2. Very careful; going by your conscience.
3. To struggle clumsily or wildly.
7. Silly, mad, insane.
9. Wander aimlessly.
10. Partying and celebration.
Down
1. To move about busily.
2. An encyclopedia of knowledge.
4. Usefulness, effectiveness.
5. Interfere.
6. A spiral pattern.
8. Enough, sufficient.